Christie's International Web Presence?
With todays consumer actively surfing the web for almost all their needs, a strong web pressence is a must when it comes to Real Estate. Latest in metrics reveal Christie's Interantioanl Real Estate dominance in the marketing of luxury real estate to a global audience.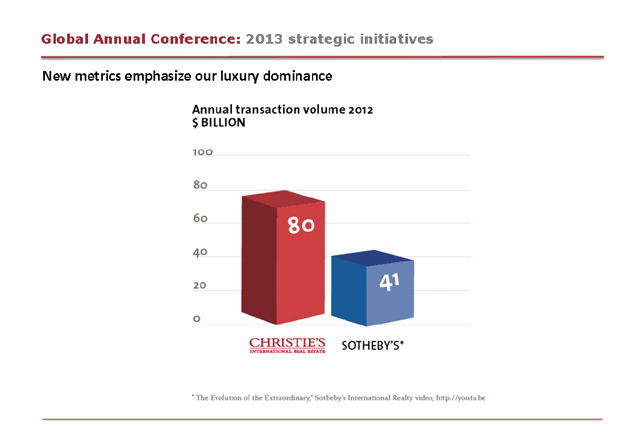 Christie's International's growth continues to be strong in their vibrant web community and is showing significant increases year over year across its active network.